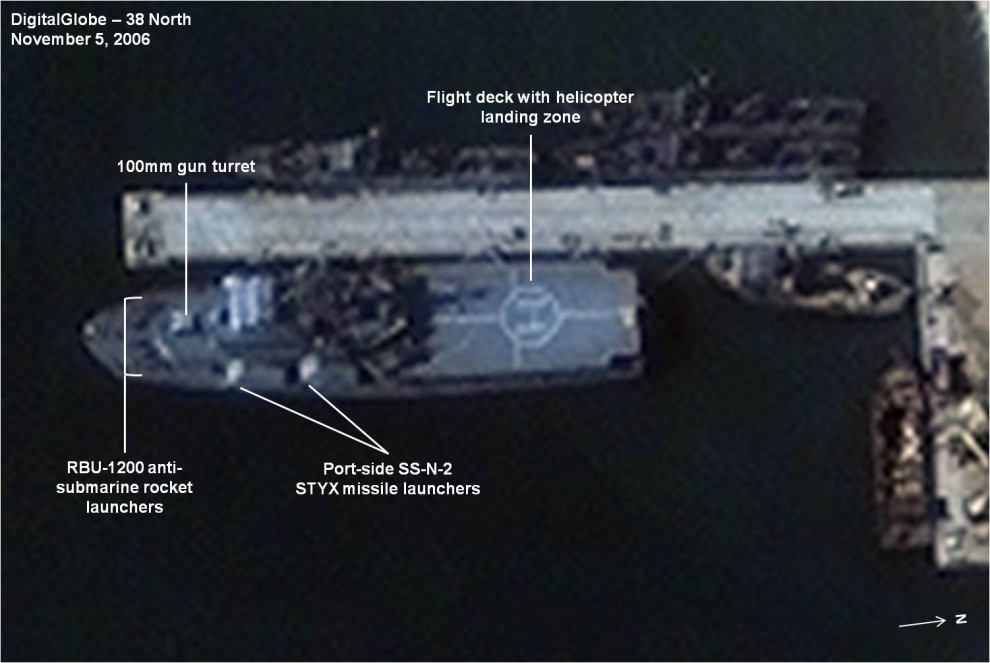 This ship is however a different and more recent class, the "Nampo".
However it appears the design was changed because if you check on google earth they replaced the helicopter deck with a second castle. It is possible that the platform was just temporary and they painted the "H" for decoy toward analysts too.
Currently on G.E there is one ship launched and one not-yet launched in West Fleet and one ship launched in East Fleet.
Forward gun should be one of the Oto-Melara 76mm copies.