This thread will primarily feature 1 pixel : 1 cm (Asparagus Scale) art set on the fictional planet Karaban.
First the
Political and Geographic Map

.
Korvan Mechanized Squad, IFV, and MBT: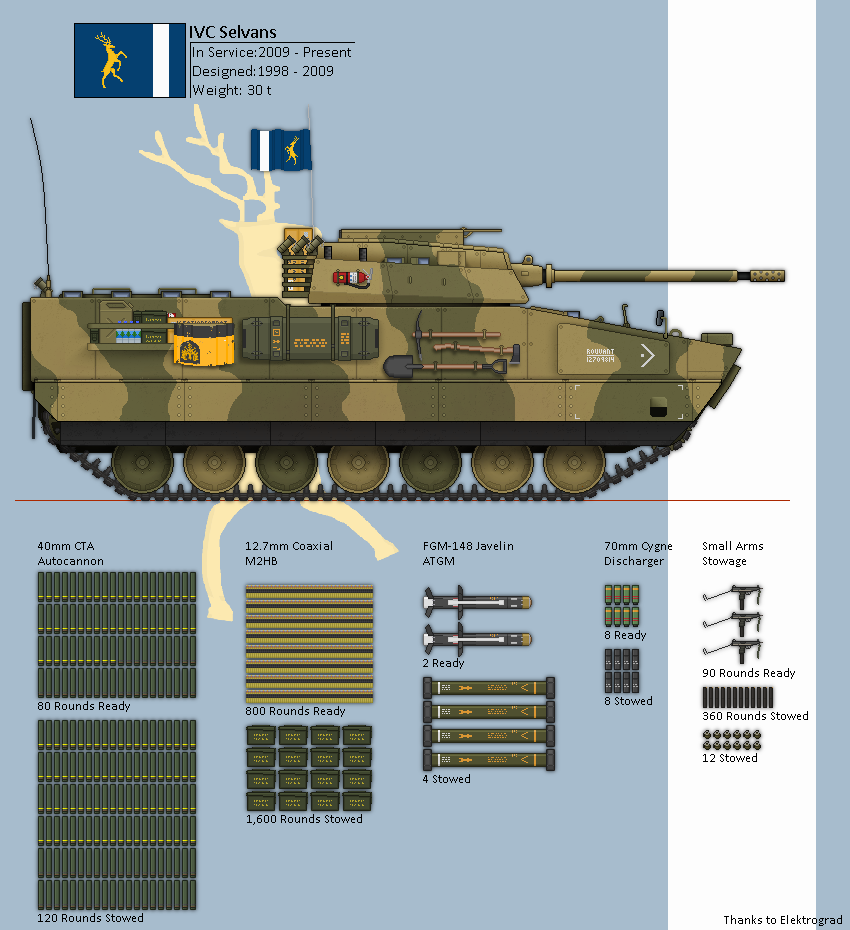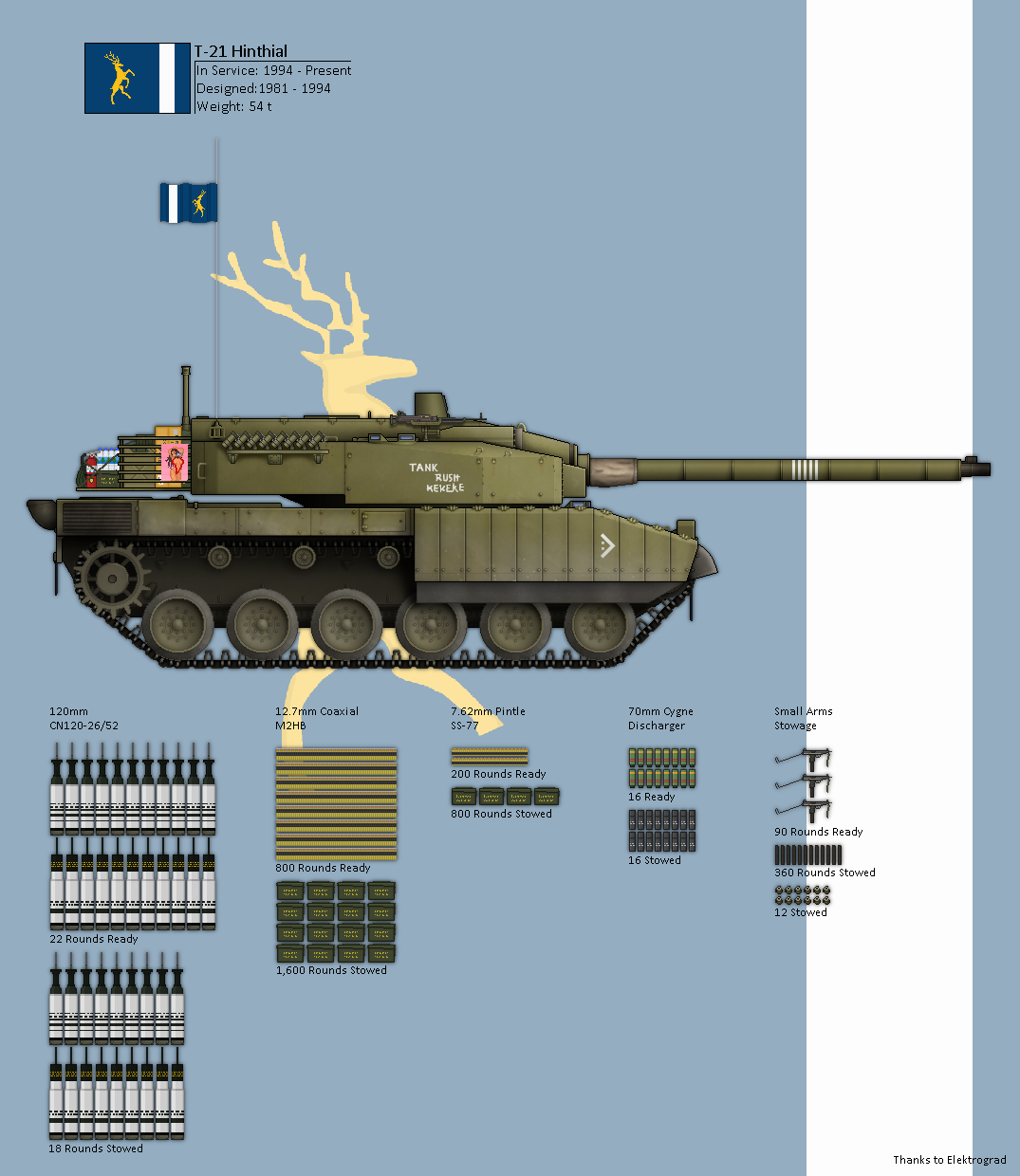 The Republic of Korva is a liberal democracy with a strong dose of dirigisme that is wedged between two powerful alliances. It is nominally committed to neutrality.
Maltakyan Squad and APC: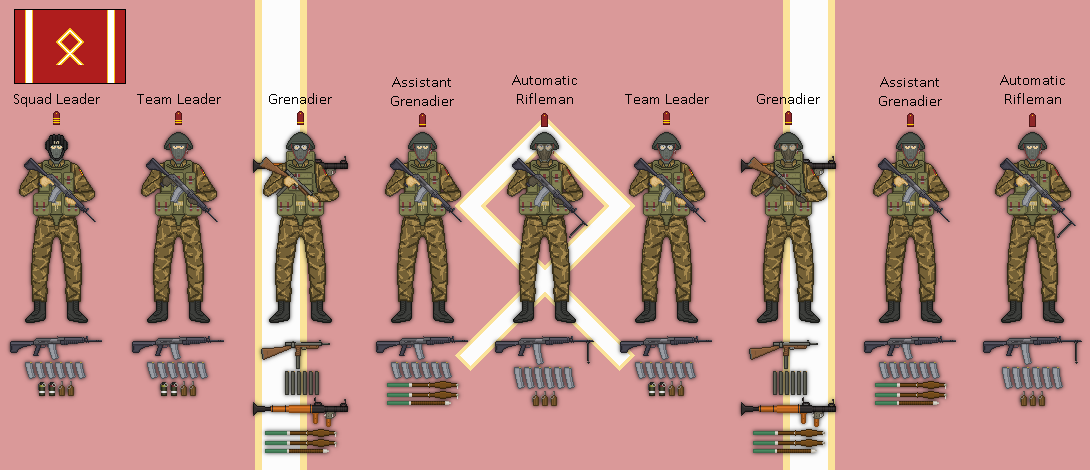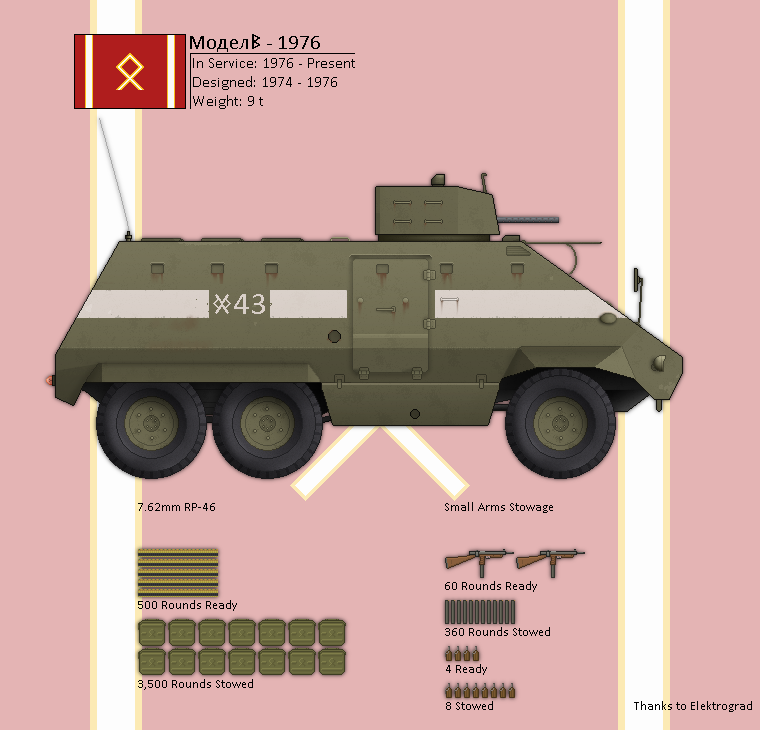 The People's Republic of Maltakya is what you get if you combine North Korean isolation with Anglo-Saxon imagery and Soviet society. It is a dreary place.
Povtari Infantry Squad: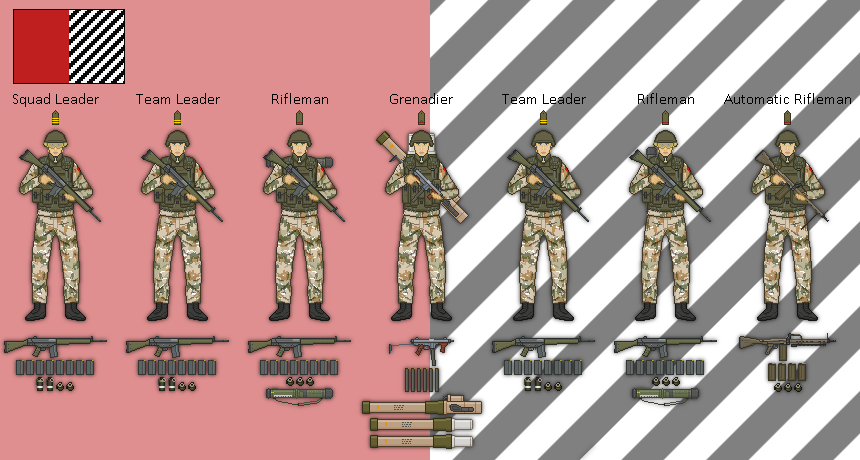 The Republic of Povtar has never hurt anyone. It is also a bridge too far for the Rotunda Pact alliance.
Skallmark Infantry Squad:

The Federal Republic of Skallen is a post-communist nation suffering from ethnic violence and (related) breakaway provinces.
Vieran Infantry Squad: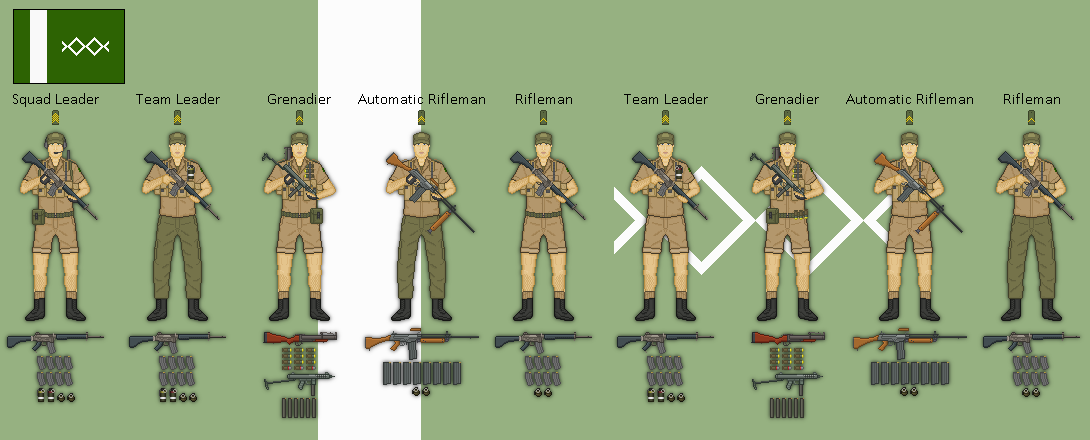 The Republic of Vieri is a recovering apartheid state with a weak central government and a number of hardline militias.
Babol Infantry Squad: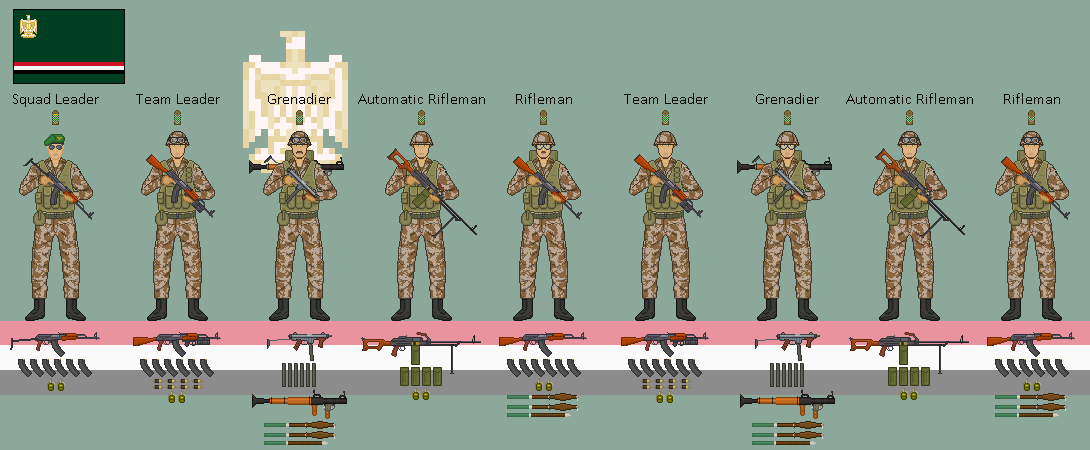 The Republic of Babolynia is a gas station attempting Japuri nationalism.
Lukan Infantry Squad:

The Federation of Lukany is a gas station attempting liberal democracy.
Xhorumban Infantry Squad (Mob?):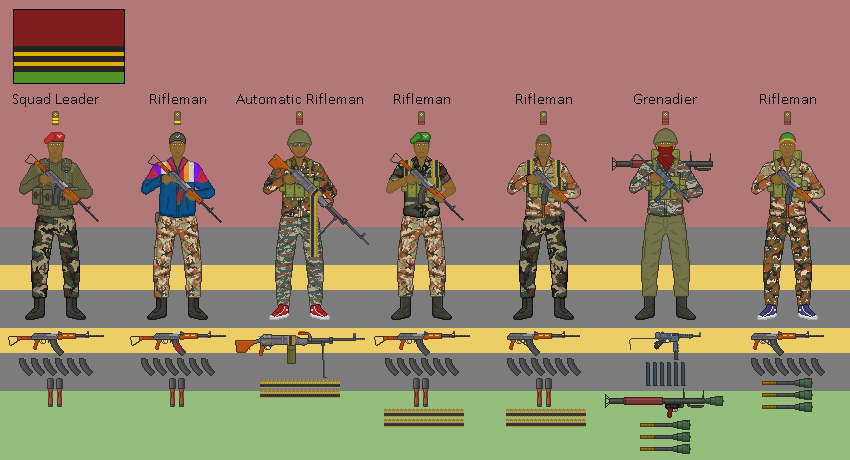 The Democratic Republic of Xhorumbo is a conflict ridden hellhole notable for being host to innumerable militias, off the chart levels of corruption, and frighteningly contagious diseases.
Tekeri Infantry Squad: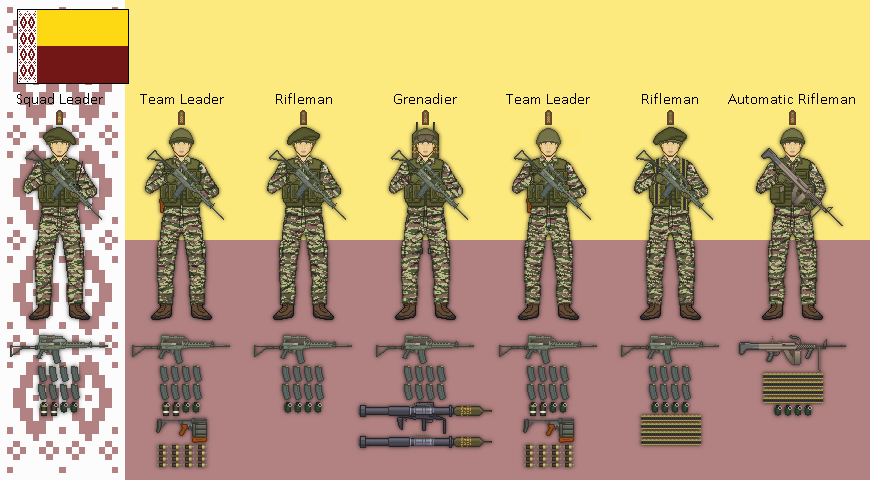 The Tekeri People's Republic is the worst thing since the Socialist Republic of Romania.
Veuridan Infantry Squad: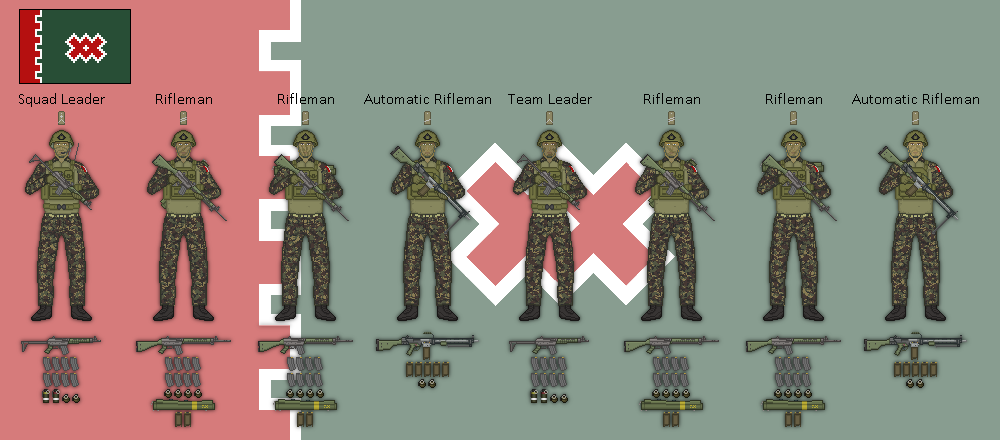 The Principality of Veurido is a former colonial possession of the Republic of Galmarch. The population was based on the real life Guanche people.
Pipettoan Infantry Squad: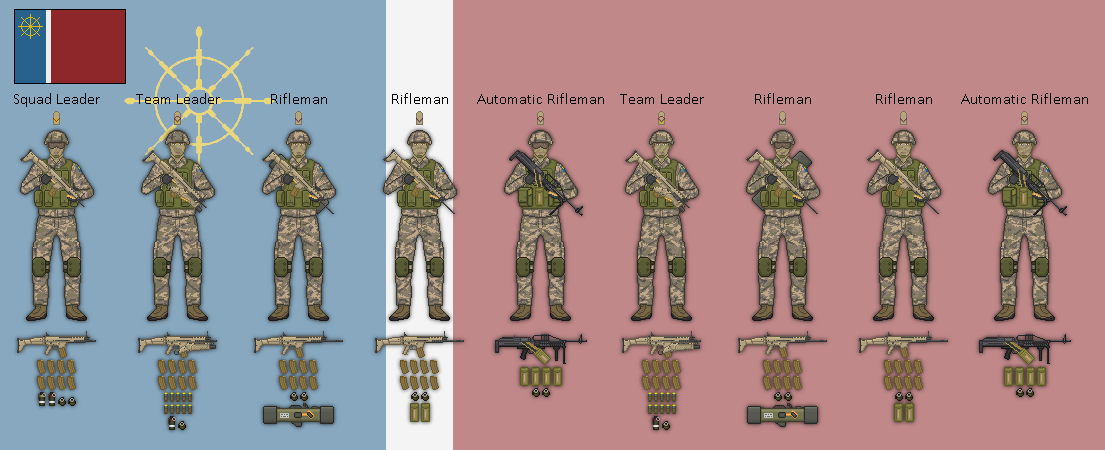 The Kingdom of Pipetto is fascist Italy meets Ibiza. A world renowned tourism hotspot and mortal enemy of the Principality of Veurido.
Gaivvan Infantry Squad: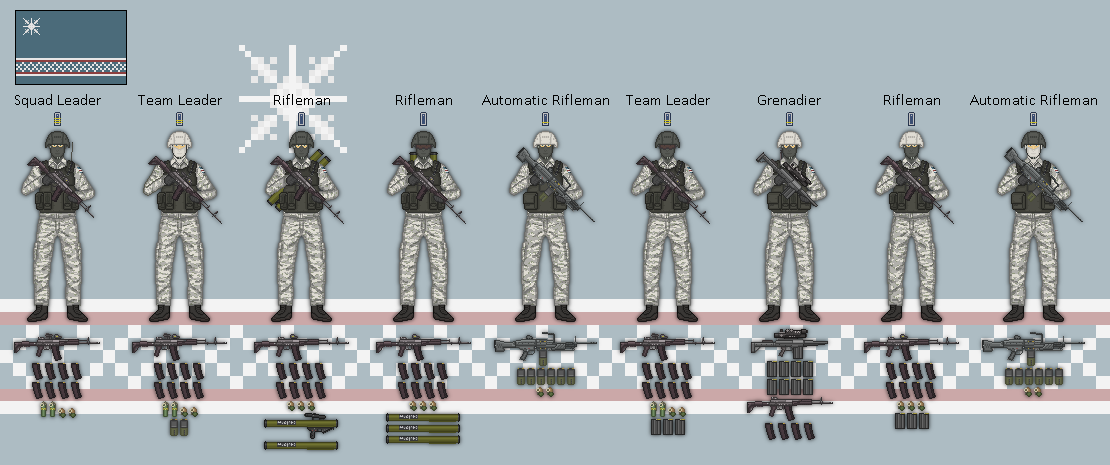 The Gaivvan Federation is the Soviet Union if it never collapsed and if Russians were Sami.
Tuhkihune Infantry Squad: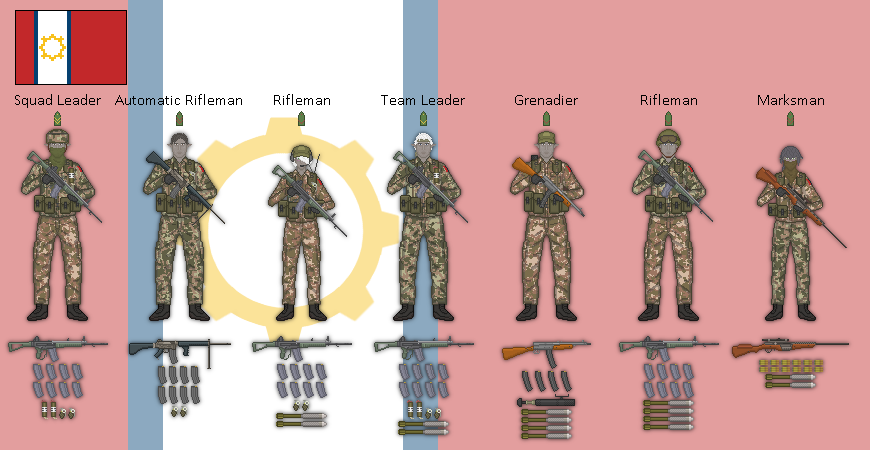 The Tuhkihune Republic is a relatively young nation that has been carved out of its neighbors, the Federal Republic of Skallen and the Republic of Vieri. Beset on all sides by hostile nations, the Tuhkihune Republic enforces universal conscription and its military is equipped with all manner of captured, surplus, and smuggled weapons. Also they look like dark elves.