I'm back again to this thread, this time with news and crests. I'm yet too even work up the patience for a second attempt on the text but I might.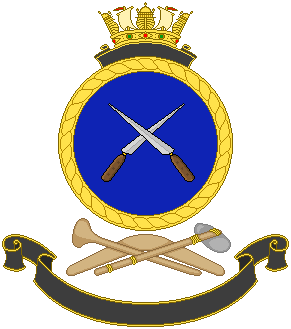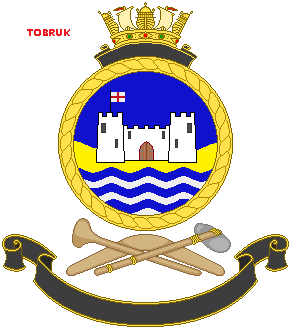 HMAS Tarakan (I&II), HMAS Brunei, HMAS Tobruk
Also after viewing the AUS navy site, I realized there is a secondary matrix for Australian Warships prior to 1920, which is a round coil of rope, similar to the one ringing the US navy crest but slightly thicker and nothing else
Brunei cresent I'm not sure if its my monitor or if it is actually a bit angled
_________________
Work list(Current)
Miscellaneous
|
Victorian Colonial Navy
|
Murray Riverboats
|
Colony of Victoria AU
|
Project Sail-fixing SB's sail shortage
How to mentally pronounce my username

Row-(as in a boat)Don-(as in the short form of Donald)Dough-(bread)
"Loitering on the High Seas" (Named after the good ship Rodondo)
There's no such thing as "
nothing left to draw
" If you can down 10 pints and draw, you're doing alright by my standards