ok hood.
i have started a sea vixen,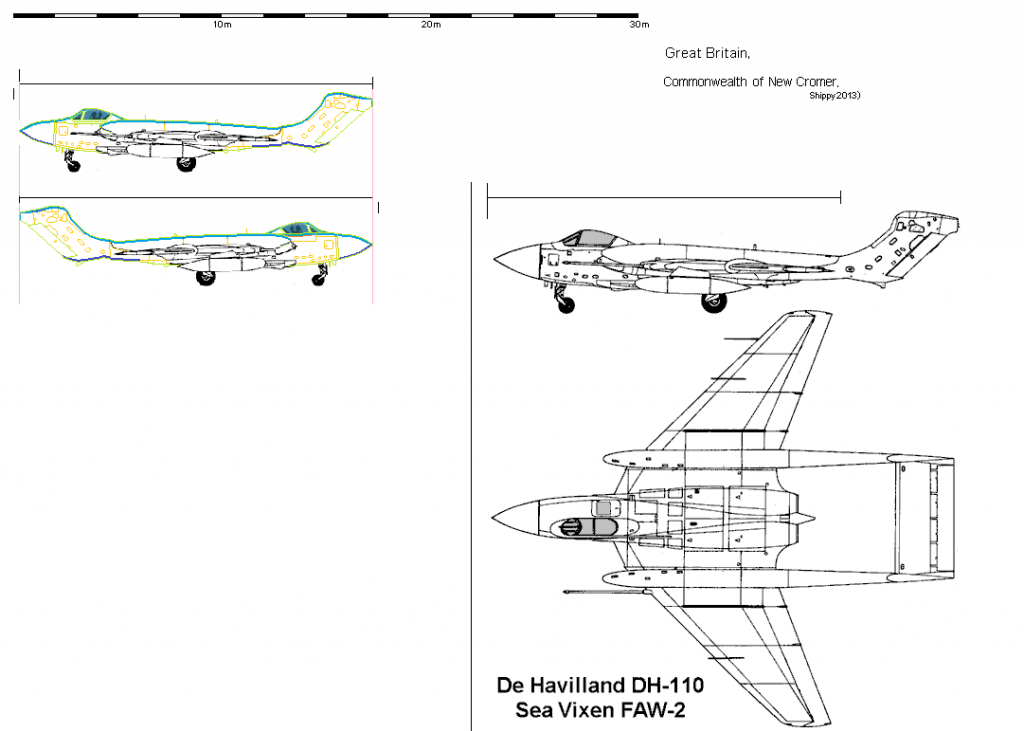 have looked for the hunter and Gannets but cant find them ill have a trawl through archivists master list and have another look. ill try to look for your AEW, but would be greatful if you wouldnt mind pm them to me.
ill wait for the Javilin in anticipation...... had collected some references and realy good line drawing if you want them ill pm it to you but might be something you may already have.....
so this narrows my wish list down to....
DeHaviland Sea Vixen, I'm working on.
Gloster Javilin, Waiting in anticipation on Hood.
BAC Jet Provost.
DeHaviland Chipmunk.
Blackburn Beverly.
_________________
Ships in the yard...
River and Hunt class Mine sweepers
FD scale..
AVRO Shackleton all marks WIP
C17 Globemaster III (UK Version) (US Version no rush up for grabs) (mostly done)
C5 Galaxy somewhere between 75 and 85%
(WIP)
E3 Sentry RAF, French, USAF Saudi inc KE3 and RE3 and NATO
(WIP)
KC135, RC135, EC135 and other various modifications.......
(WIP)
AU.. Commonwealth of New Cromer.... 1.1% see link below
http://www.shipbucket.com/forums/viewto ... =14&t=5079