So I got bored and started doing new stuff, sadly I still need someone to get the Boeing 727, 757, and 777 done so I can paint up those aircraft. Anyway, here are the new schemes:
First off is a list of eswube's wonderful -300, -400, & -500 737's: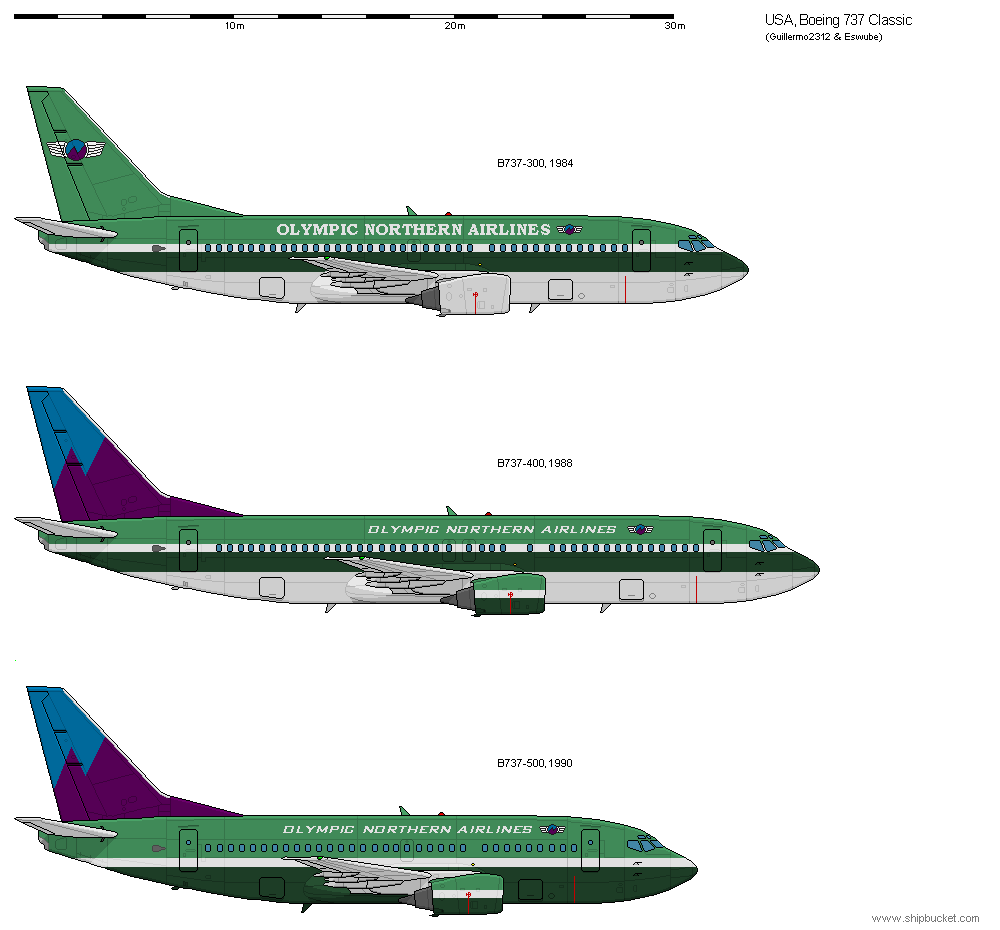 Next is the Launch scheme of the 767-200ER

The "Current" Scheme for the 767-200ER, 737-600, & 787:



And a special treat, for you American MLS Fans, the Olympic Northern Sounders Spirit 737-600. The only Airline used by the Seattle Sounders FC, painted up for them by Olympic Northern Airlines in 2009 after their US Championship win, at the behest of Paul Allen. The Seattle Sounders rent the jet during the Football season, and then it flies Commercial the rest of the time.