@Kilomuse
Fantastic work! Keep it up!
And here's my small (and less impressive) work. Just another by-product of Polish Wings (namely of they Yak-18, even though, technically speaking, these two are actually separate designs). I believe Mcjl10 asked for Yak-52 some time ago btw.
Yakovlev Yak-50 and Yak-52 and Yak-53 (Soviet Union/Russia, Abkhazia, Armenia, Belarus, Hungary, Lithuania, Romania, Transnistria, Ukraine, Vietnam)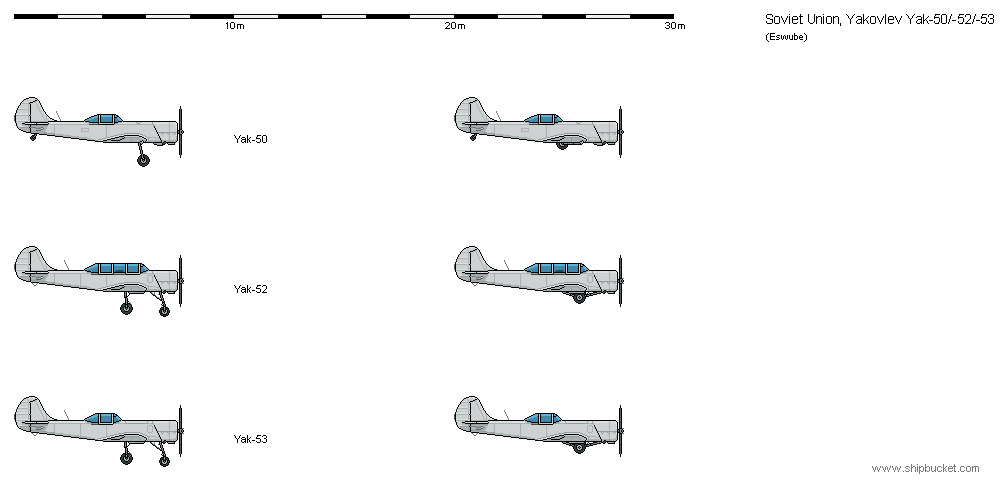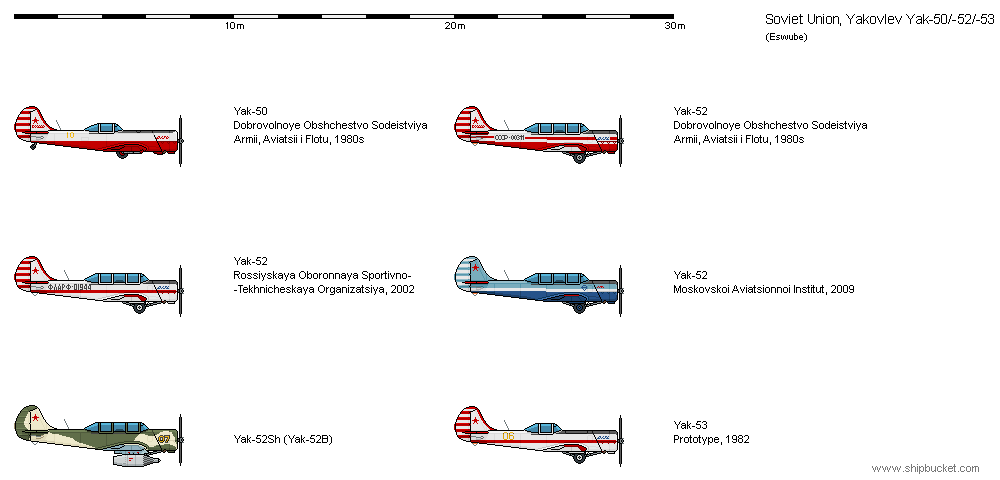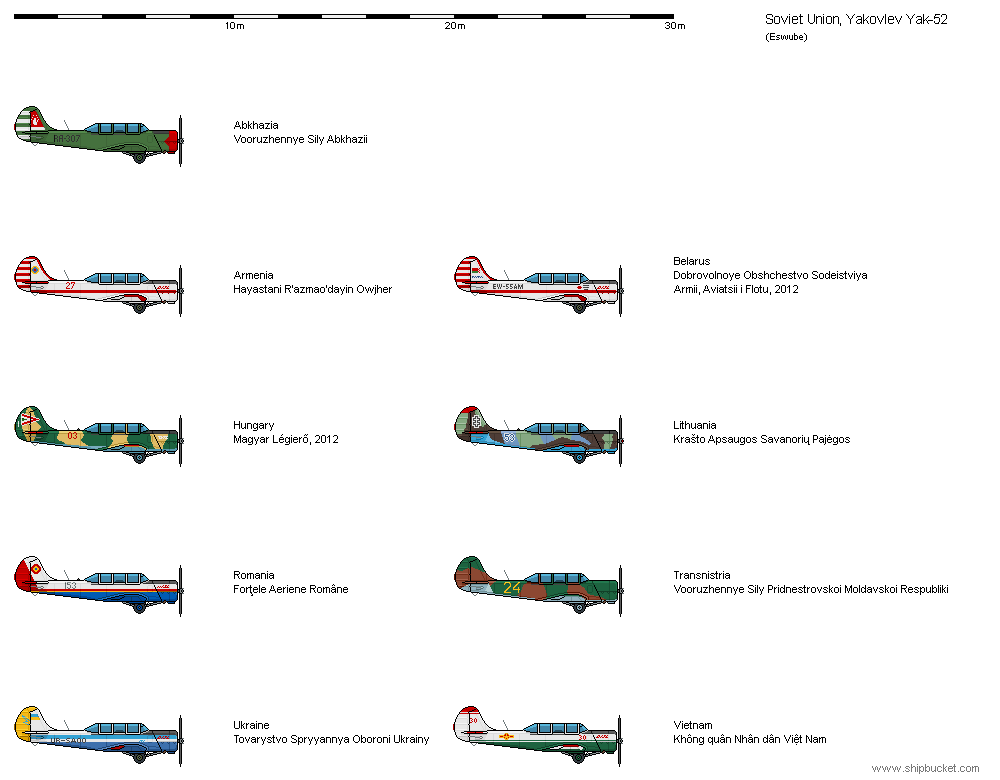 Nanchang CJ-6 (BT-6/PT-6) (China, Albania, Bangladesh, Cambodia, North Korea, Sri Lanka, Sudan, Tanzania)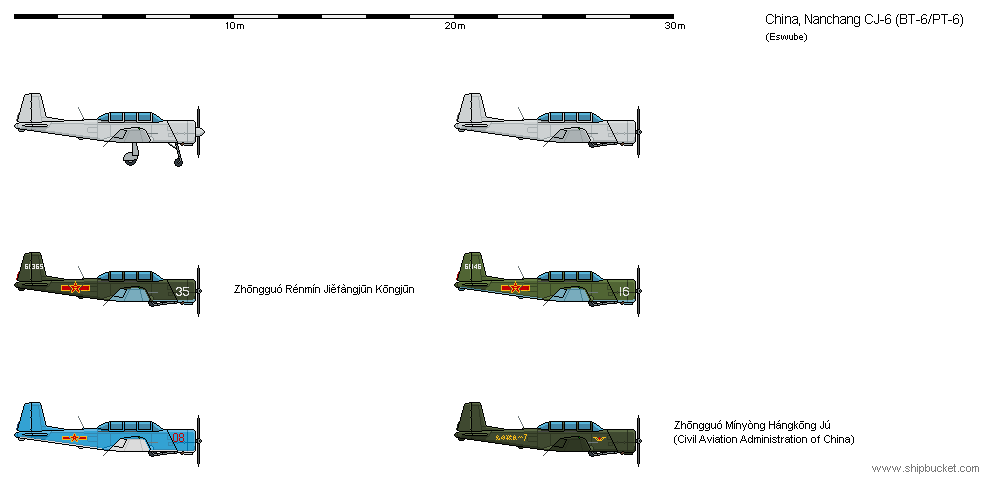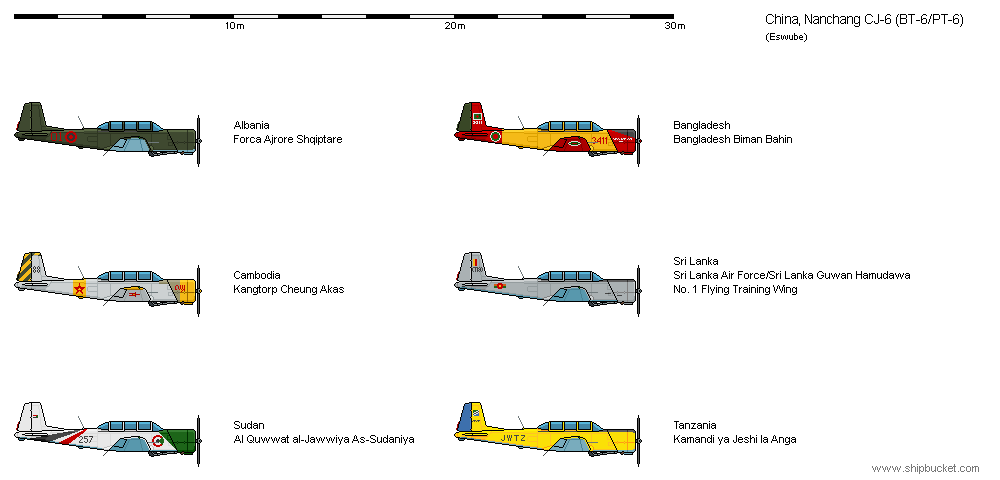 and a small preview of one of the Yak-18's.