Here is another V-22 for your viewing pleasure. Presenting the newest V-22 unit in the United States Marine Corps, reactivated 17 August 2018; Marine Medium Tiltrotor Squadron 362 "Ugly Angels".
Bell-Boeing MV-22B Osprey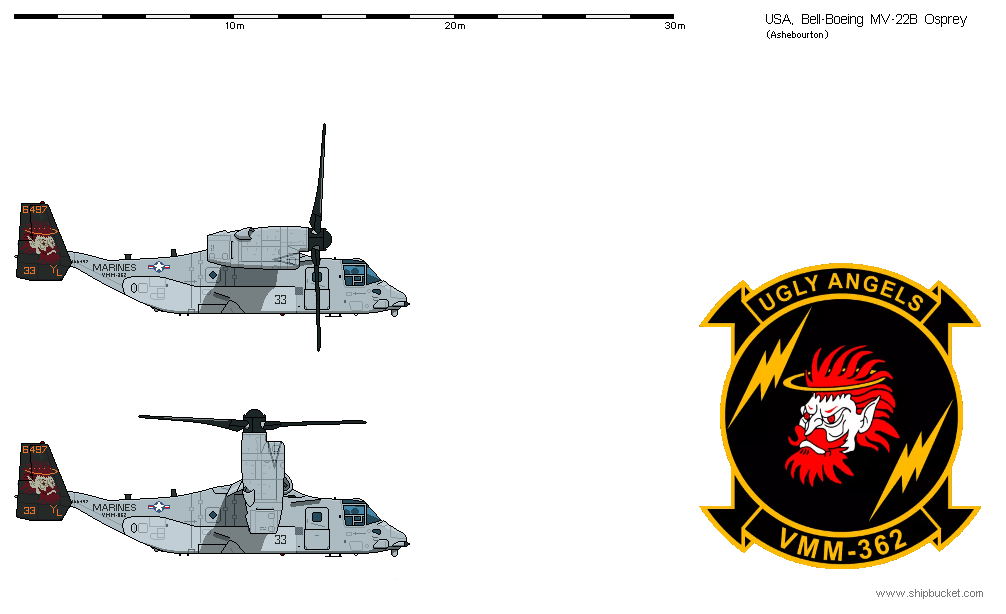 _________________
Sergeant in the US Marine Corps
MV-22 Osprey Avionics Technician
"Just consider me the forum's resident V-22 expert."
-----------------------------
My Completed Work!!!