---
First post-war rifle companies F-45, there were three types, all three in the same time.

F-45 rifle company, old type based on pre-war infantry company F-40.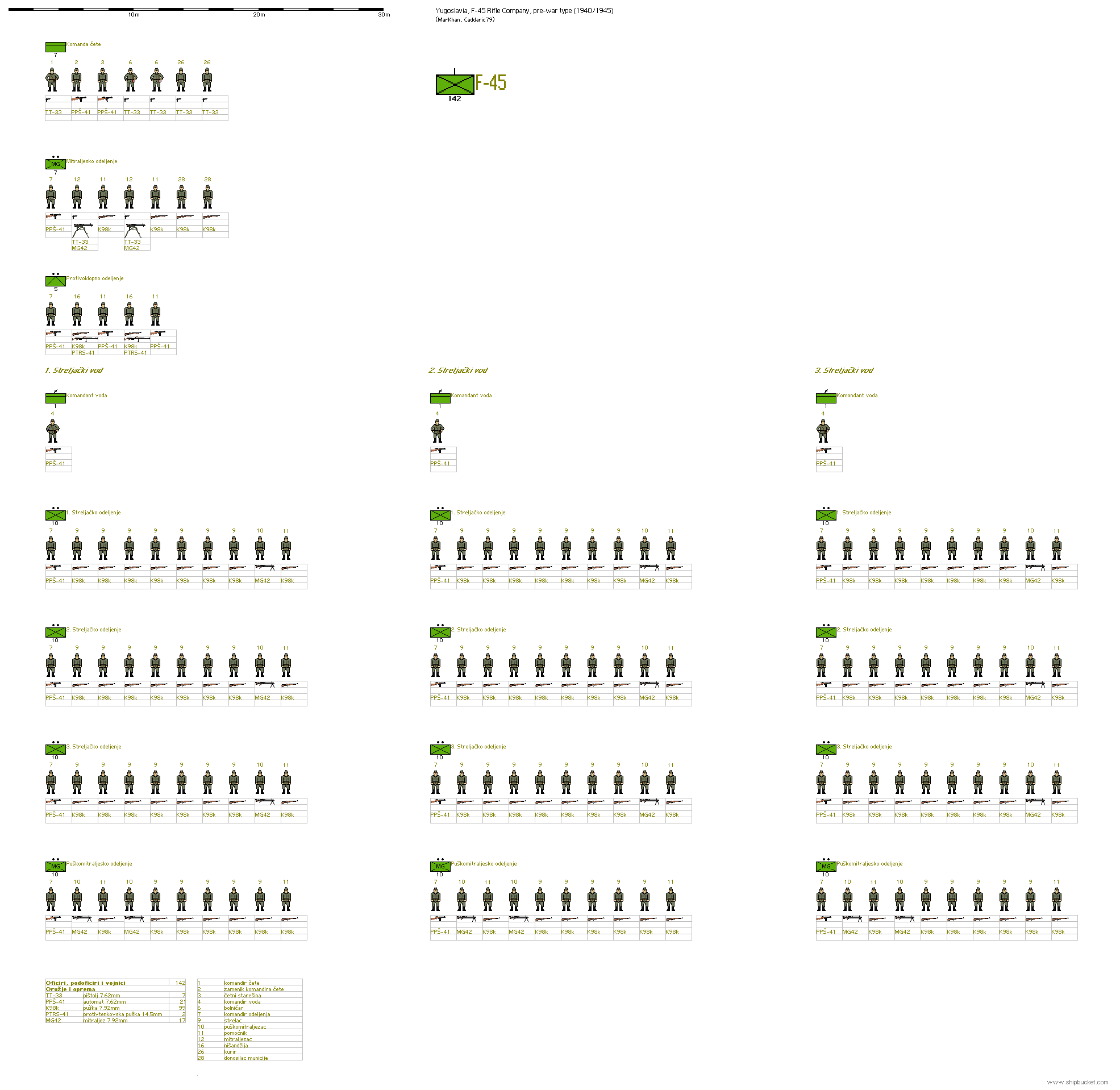 F-45, british type. During and after the war, Yugoslavia had obtain many western equipment, mostly american and british, so I put british made weapons in british type company on purpose, but in reality that was not the rule.



And finaly soviet type.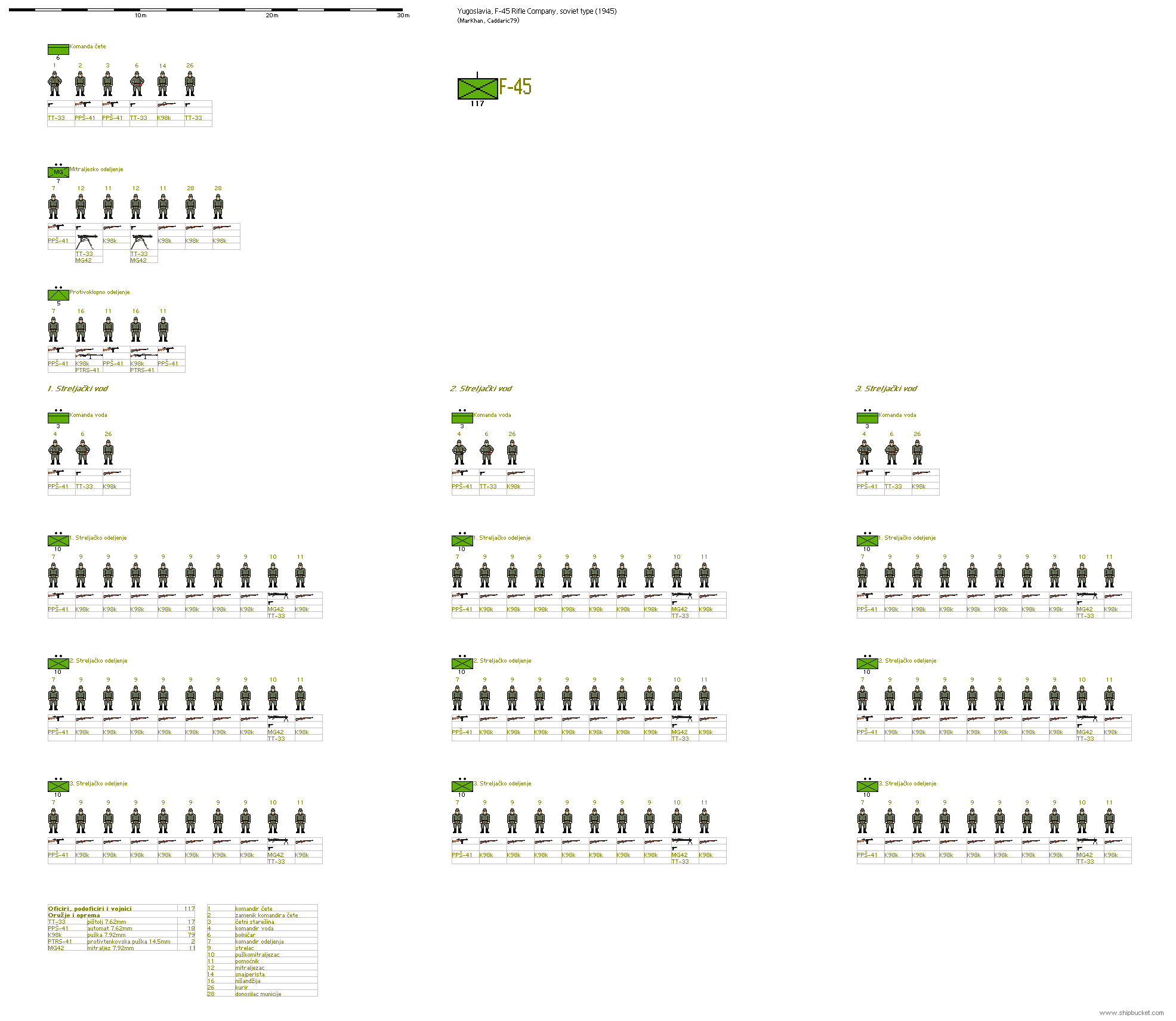 Captured german weapons are used as well, especially K98k and MG42.