Here is a little update to how to use Photobucket these days. (I wont bother with the actuall uploading process, since i presume everyone knows how to click upload button and then select files from where ever one holds them)
but this time its about how you post it in the forums:
First of all you need to realise that at some point Photobucket messed up their normal img tagged links that works in the forum. instead they offer a thumbnail monstroisity which hampers the uploading process from the forum to the mainsite considerably, since I have to travel all way down to your photobucket accounts and get working links from there, otherwise I cant download your pics from your posts.
So: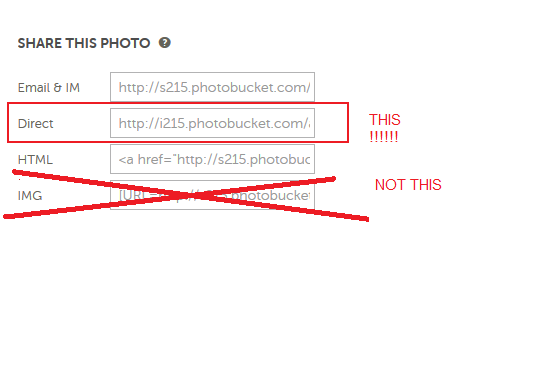 Pick the direct link and copy it addres
then:

Use the image tags from our own forum and paste link between those tags.
Thank you wery much for co-operation
_________________
Coming next: L/M Moskva, some research ships, pr.26bis, Pr.1144 remakes and Project 1143 complete redux.
Shipbucket mainsite, aka "The Archive"
Submit your drawings to the archive here
Novgorod AU wiki