Patria AMV Series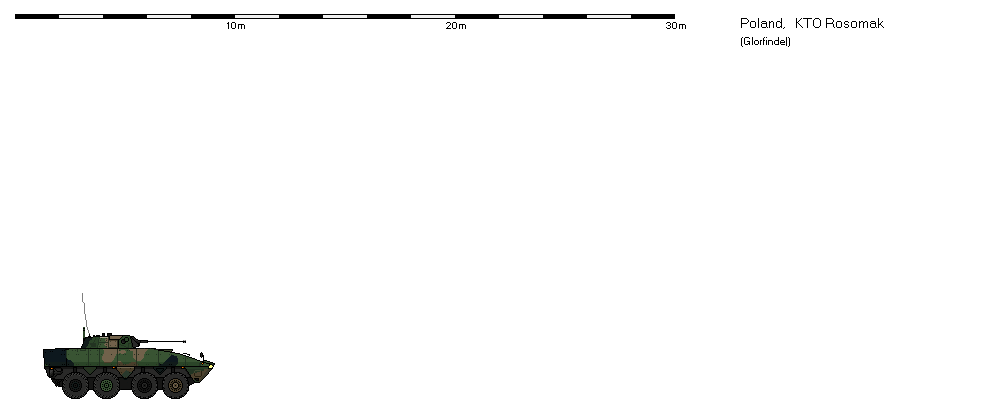 For the version which was presented by the United Arab Emirates I used the turret of Darth Pandas's BMP-3. This version is slightly streched.
In addition to Rhade's KTO Rosomak, there is the camouflaged version.
Here are Rhade's versions:
KTO Rosomak ( Kołowy Transporter Opancerzony -
Wheeled Armored Vehicle, Wolverine
) With standard Oto Melara Hitfist-30P gun turret armed with 30mm ATK Mk 44 Bushmaster II chain gun and 7.62mm NATO UKM-2000C machine gun. Second is afgan' "
The Green Devil
" version without water propellers and WEM ( Wóz Ewakuacji Medycznej –
Medical Evacuation Vehicle
) Medevac version.