North American Air Power in 1941:
In the beginning weeks and months of the Second Great War, the air was arguably the most even-level theater of war in North America. Union Wright P-27s were matched in class by Confederate Hughes Hound Dogs, with neither of the two having a significant advantage over the other. The Confederate advance into Ohio in the opening stages of Operation Blackbeard relied on close aerial support in the form of fighters and dive bombers in order to cut their way deep into Union territory.
Wright P-27 Eagle: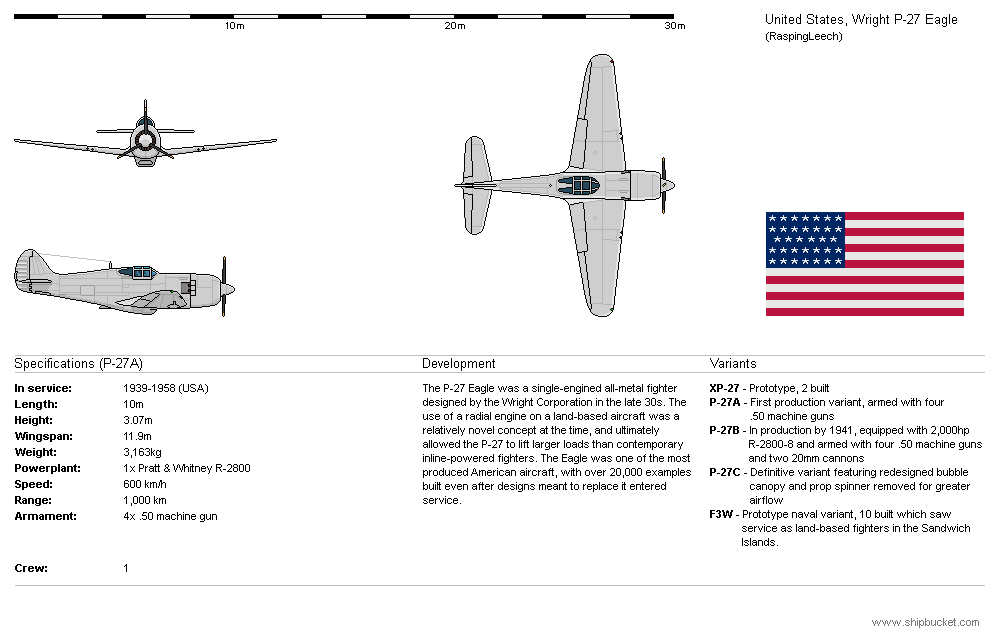 As with most fighters of the American Theater in the Second Great War, the P-27 would see endless upgrades and field modifications in order to see front line service to the end of the war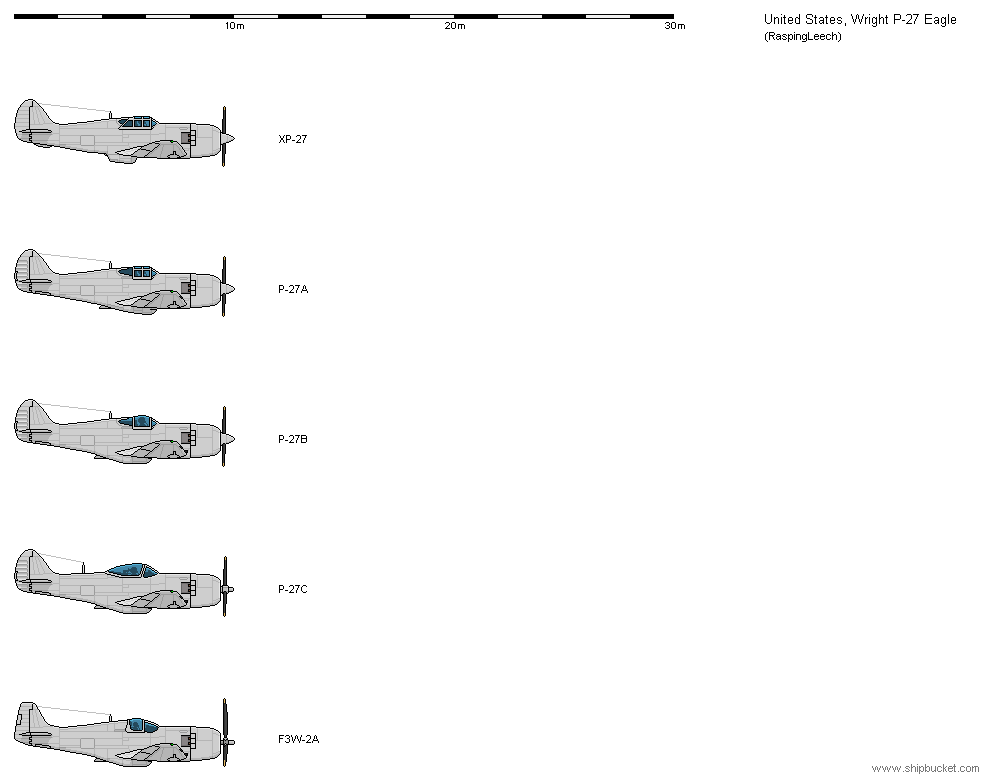 And as the mainline Union fighter, it saw service in more than 10 countries across the world including the Ottoman Empire and postwar service with Brazil, Texas, and Haiti. While retired from Union service in 1958, the P-27 would fly with other air forces until the mid-70s before the final Eagle left service.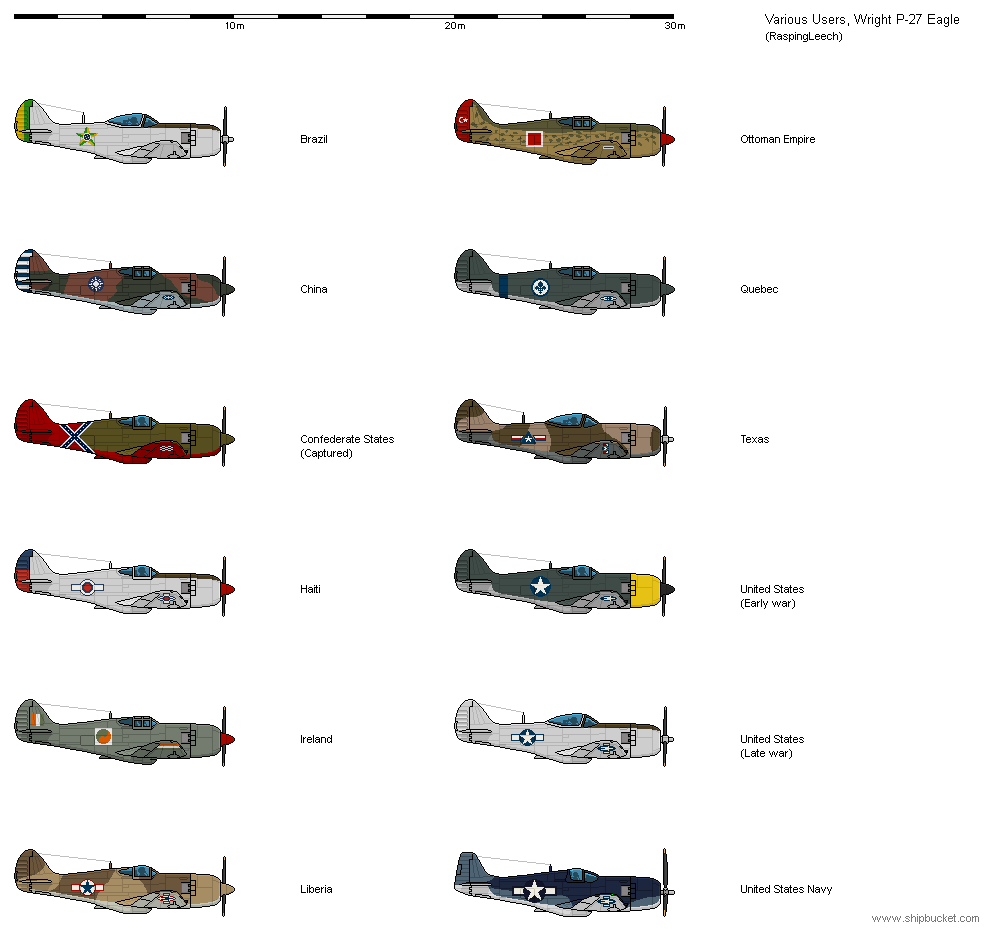 Hughes Hound Dog: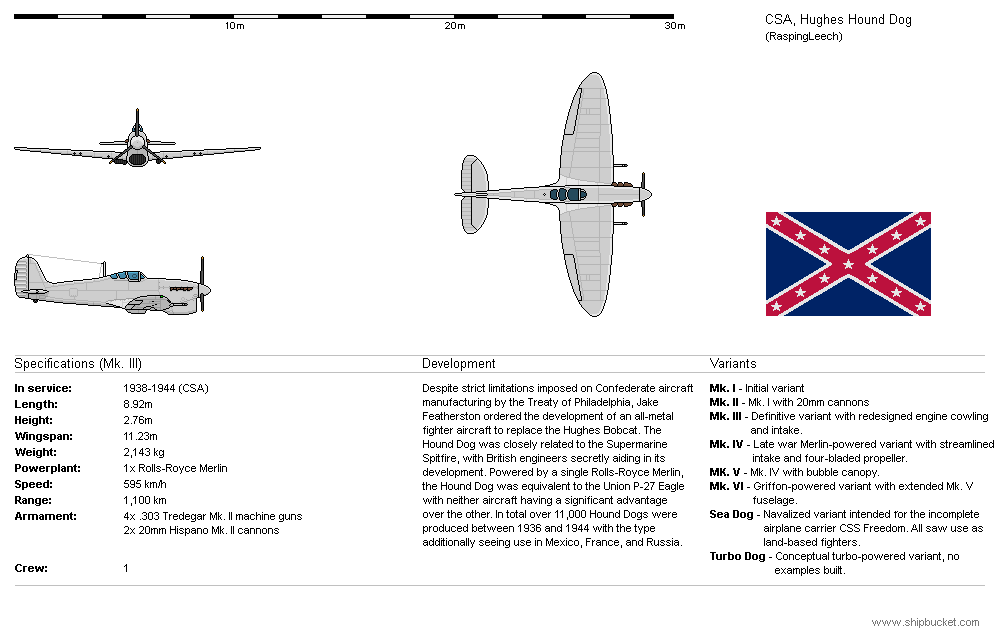 A common misconception within the Union is to underplay Confederate ingenuity leading up to and during the Second Great War. While Hughes engineers received substantial technical assistance from Supermarine employees, the Hound Dog was largely a home-grown design developed using experience gained from Freedom Party mercenaries in the Peruvian War. Supermarine influence is obvious, however, with an elliptical wing design clearly related to that of the Spitfire.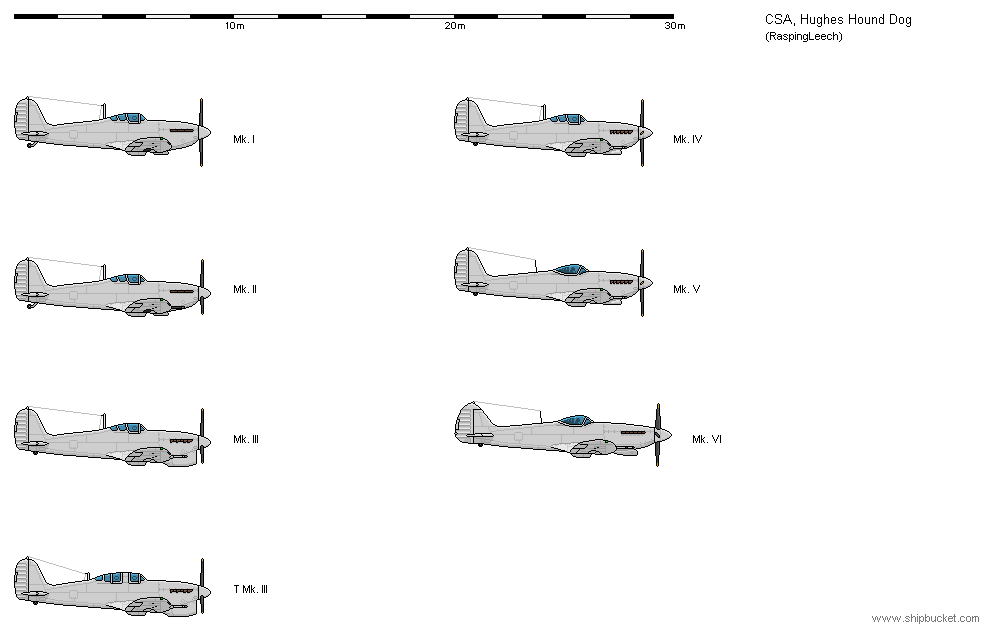 While not as widely adopted as its Yankee counterpart, the Hound Dog saw use in France and the Russian Empire where it was well-loved by its pilots. Due to chronic engine shortages in the Confederacy, there were instances of engineless Hound Dogs shipped to France while Merlins would arrive from the United Kingdom. In a mirror of the Union P-27, the Hound Dog was developed into an abortive carrier fighter planned to be used with the incomplete carrier
CSS Freedom
, although none would ever see service in their intended role.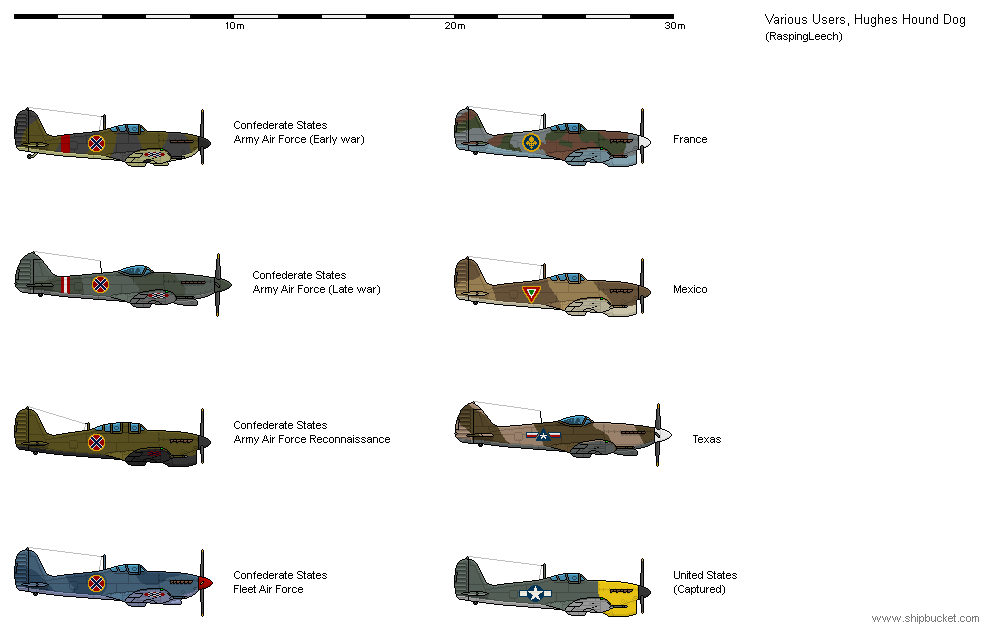 Rather uniquely, postwar Texan Hound Dogs were popular among Union filmmakers to depict British Spitfires.
Beech & Dixon Mule: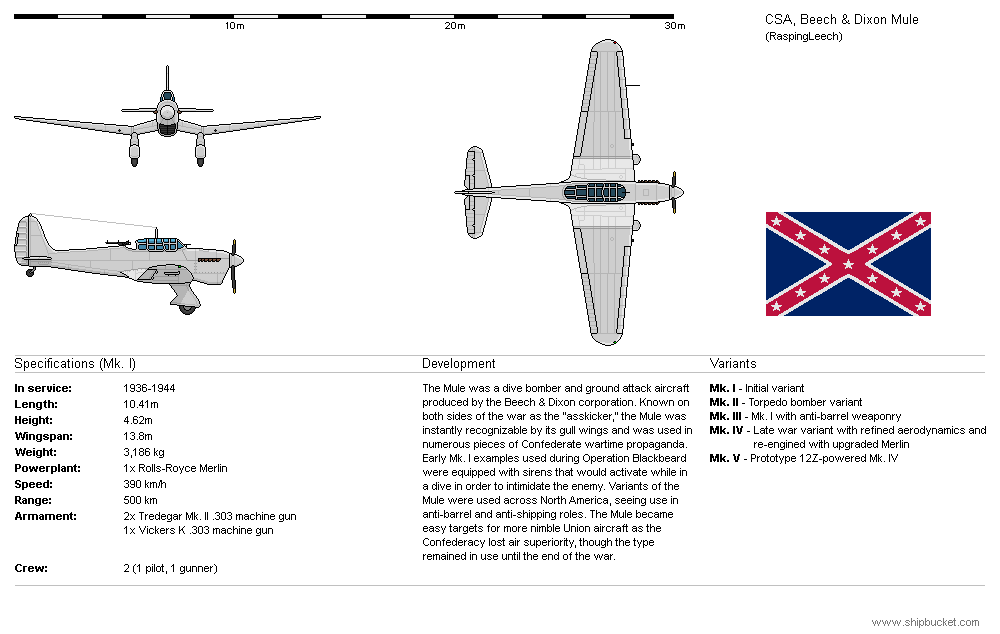 The Mule was crucial in early Confederate advances and saw use in nearly every major engagement during Operation Blackbeard. Its versatility meant it was quickly adopted in anti-barrel and anti-shipping roles, the latter carrying aerial torpedoes derived from the Japanese Type 91.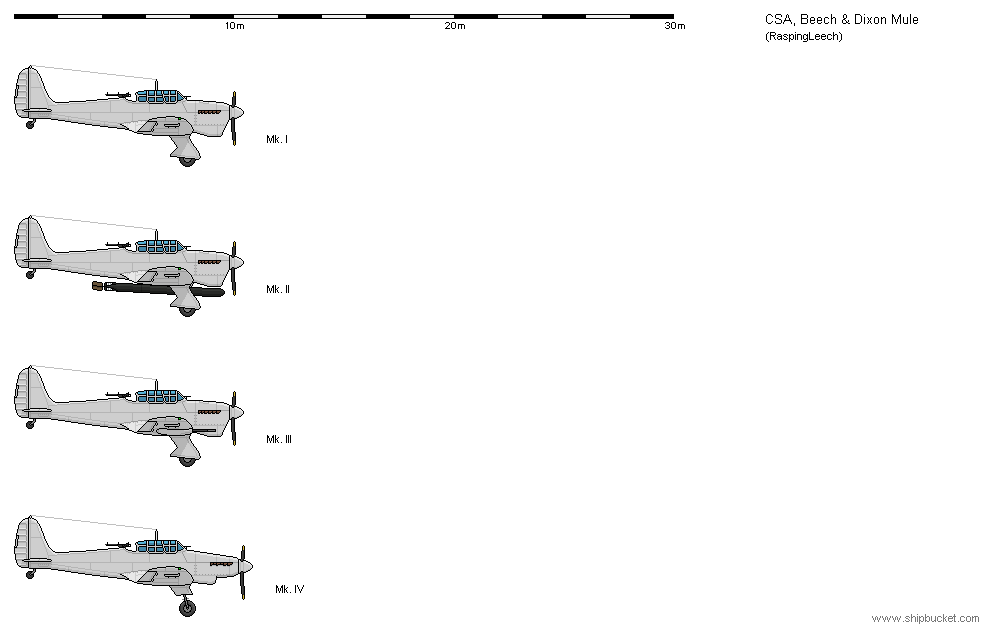 In addition to extensive Confederate service, the Mexican Empire operated a small force of less than a dozen Mules for largely propaganda purposes. Nearly every Mexican Mule saw service and was shot down during the Battle of Pittsburgh, with no examples surviving the war. A single Japanese Mule existed and was evaluated by the Imperial Japanese Army, but the type never saw further service due to the outbreak of the war.